By Paul Bisono
As one of the few special needs swim instructors in Suffolk County, I am well aware of the concerns parents have:
"Can my child learn how to swim?"
"What if he/she has a meltdown, or throws a tantrum?",
"Are special needs swim lessons safe?"
These are only a few examples of questions I am asked on a daily basis about this very important service. Which is why I have written my definitive guide to special needs swimming lessons. After reading this I hope you leave feeling as though you are ready to embark on this exciting journey!
What exactly are special needs swim lessons? How does it differ from traditional swim lessons?
Also referred to as "Adapted Aquatics", or "Aqua Therapy", the formal definition is:
"Techniques that emphasize swimming skills modified or adapted to accommodate individual abilities. For people with disabilities, adapted aquatics focuses on swimming skill development."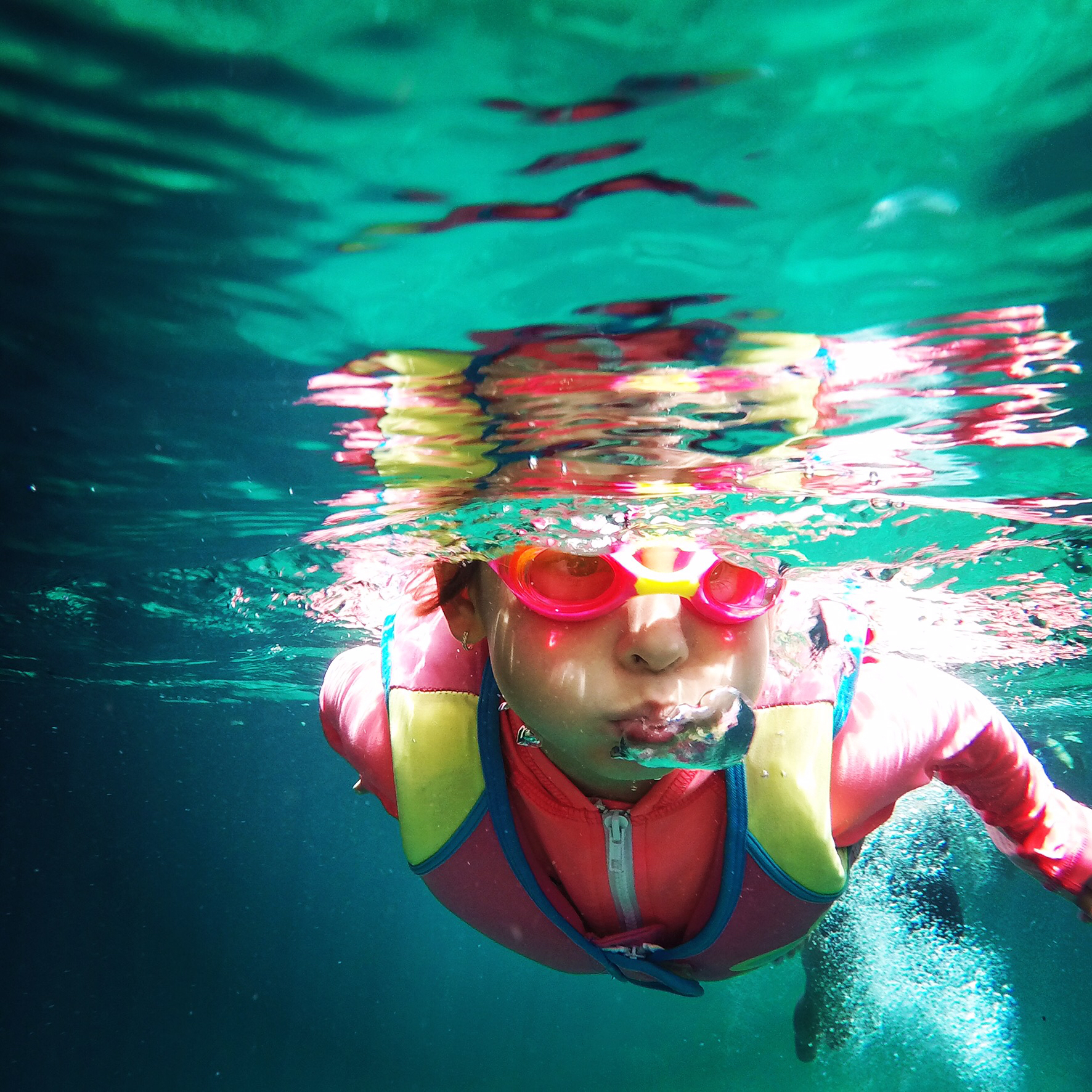 -National Center on Health, Physical Activity and Disability
As a swim instructor, it is important to remember that every student is different. Students learn in different ways, at different speeds, and struggle with different tasks. As an instructor, it is in the best interest of myself and the student alike to remain aware of this fact. Adapted aquatics are exactly that; Swim lessons that cater to the students needs.
The flutter kick, the most basic method of propulsion in the water, is imperative to proper form. Does this mean a student with Spina Bifida can't learn how to swim? Not at all, as an instructor you must find an alternative.

Putting your head underwater might seem simple. But when you have a child with Sensory Processing Disorder who describes the feeling of their ears in the water as "lightning", you have to adjust.

Lesson structure, an important aspect to any lesson might not come second hand to a student with autism. A instructor must be able to find the best way to teach the student.
This might seem like very specific examples, and that is because these are only a few of a long list of students. These are real issues my students have had, and overcame, thanks to being able to adapt to their needs. Now that I have explained "What" Adapted aquatics are, I would like to go into the "Why".
Why should I enroll my child with special needs into swim lessons?
Although I could refer you to a gigantic collection of resources, to save time I will summarize:
Health Benefits: Anyone who has been around a pool before has heard that "Swimming is a full body exercise". Or you might have heard that "Swimming improves focus, and is even believed to combat ADHD". Nonetheless it can almost go without saying that swimming is an effective workout. Utilizing every muscle in your body, while also improving cardio & coordination is reason enough to sign up for swim lessons today.

Safety Benefits: The National Autism Association found that drowning accounts for 91% of all reported deaths. This has been a recurring trend seen since 2009. It is important that every child knows how to swim, and stay safe by the water. I provide this service with the hope that this percentage will decrease.

Social Benefits: It is amazing to see how far we have come in regards to improving accessibility. Nobody should ever feel like they can't take part in something. It is important that no one goes through life thinking that they can't achieve greatness. To not include everyone based on current abilities is to turn your back on an entire population. By not educating everyone, you are eliminating the possibility of greatness. With over 9 years of experience I can say that everyone can learn how to swim, enjoy the water, and receive the benefits of swimming.
With this considered, I would like to return to my original purpose of this article and provide an FAQ. Every question in this section has come up in a swim lesson (Pardon the lengthiness):
Common Questions about special needs swimming lessons:
Can a child with special needs learn how to swim?
Yes, your child can learn how to swim. It might not be traditional practices and techniques, but it will be in a way that best suits their needs.
How Long does it take for a child with special needs to learn how to swim?
There are many aspects that can determine how long it might take your child to learn how to swim. It also depends on what your definition of swimming is. Some might define knowing how to swim as being able to swim to the edge of a pool in the case they fall in. Others might define knowing how to swim as being able to do a 200 IM Relay. This is all subjective and it would not be beneficial to give you a definite number. Unfortunately, the best answer I can give you is that it will take as long as it takes. While not a parents favorite thing to hear, you shouldn't start lessons with the mindset: "My child will be swimming in x months". Instead, think of every lesson as an investment, another step towards water safety.
How do I know I have a good swim instructor?
Your swim instructor will have the greatest impact on your experience with lessons. While there is no exact definition of a good instructor, it is important that your instructor is:
Patient
Knowledgeable
Clear and Informative
Detailed Orientated
Consistent (You don't want to have your child have to adjust to a new instructor every other lesson)
Experienced
What if my child has a meltdown or tantrum during the lesson?
An experienced Swim instructor will be able to help if this happens. Although understanding exactly what caused this to occur might take a little time. Informing the instructor how you prefer to respond to these events can help maintain consistency for the child. It is important to remember that this should not be a deterrent from swim lessons. If it occurs a couple of weeks in a row the instructor should attempt to change their teaching methods. Another option is easing the pressure of a formal lesson off the child. Some time in the water, having fun without the stress of a lesson can do wonders for a child.
Should I be in the pool area where the lesson is taking place?
Unfortunately, there is no definitive answer to this question. While it might be distracting for a child to have the parent in the room, it can be terrifying for a child not to know where their parents are. My recommendation is to experiment I recommend my parents try three different things:
Option 1: Stay in the pool area where the lesson is taking place, staying engaged with your child

Option 2: Stay in the pool area, visible to the child but seem distracted. This way the child knows you are there, but knows that they should be focusing on the lesson

Option 3: Out of sight, out of mind: Go to an area where you can watch the lesson but they can't see you. You may discover that not being there might make your child focus on the lesson.
After you have experimented with these methods, pick whatever works best!
In summary, swimming lessons are an amazing activity for your child to take part in. During the lessons, an instructor will experiment, and develop the students abilities. Utilizing this, your child will be able to experience all the benefits swimming has to offer. They will develop strength, get an effective cardio workout, and learn a life saving skill! I hope that with this, I have answered any questions you might have, and motivated you to take that first step.
Sources:
http://nationalautismassociation.org/resources/autism-safety-facts/